Quick programs.
Get in, get trained and get back to work in a matter of weeks or months. Because we know your time is too valuable to waste.

In-demand skills.
Our programs were designed in collaboration with local industry to ensure that you have the skills employers seek.

Free Tuition.
Through special funding, some or all tuition and fees are covered for students who enroll in one of our featured accelerated programs. Eligibility is based on demonstrated financial need. Offer is available while funding lasts.
This past year has been one like no other. At the peak of the COVID-19 pandemic, the unemployment rate in Texas skyrocketed to 12.9%, with Galveston County soaring even higher to 15.9%. We witnessed many of our neighbors face unprecedented job loss. To this day, many Texans still face challenges with reentering the workforce. There are great opportunities out there, and we want to help displaced individuals quickly reenter the workforce stronger than ever before.
College of the Mainland is pleased to do our part to rebuild our community and contribute to a vibrant workforce through Let's Get You Back to Work, an initiative to rapidly equip displaced and underemployed workers with the skills needed to fill critical industry needs. Through a robust offering of accelerated training and educational resources, we are here to prepare workers in less than a year for careers with labor market value while building permanent talent pipelines to support thriving industries throughout the Gulf Coast region.
We know that with access to the right skills-based training, you would thrive in a new career. We also know that time and money are two very real obstacles that many of our neighbors face when considering higher education. That's why there has never been a better time to level up for the job you want in one of COM's accelerated programs. WITH SOME OR ALL TUITION AND FEES COVERED, our featured fast-track programs are the ultimate key to unlocking your future in a hurry.
Through a diverse range of programs in health care, public service, industrial careers and more, College of the Mainland has just what you're looking for to get the skills you need for the job you want. All of our fast-track programs support jobs in high demand, can be completed in a short period of time and lead to financially rewarding careers.
Ready to get back to work?
Explore our featured accelerated programs!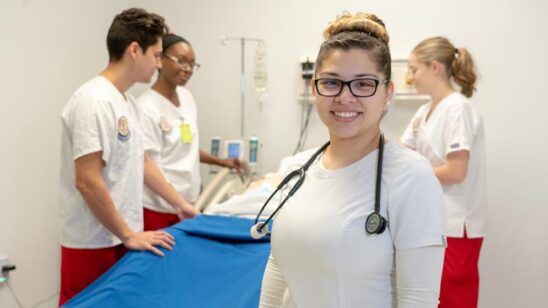 Previous Post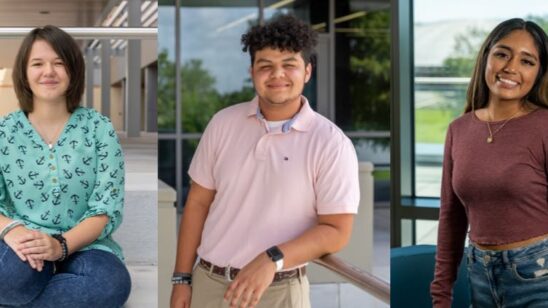 Next Post