Pursue a new career in the booming health care industry! If you have a compassionate heart and find patient care motivating, we have the perfect career for you. Through a combination of online learning, hands-on classes and clinical instruction, students gain real-world experience for careers in high demand at hospitals, pharmacies, clinics, nursing homes, assisted living facilities, hospices and more. Our robust selection of fast-track health care programs is a great launching pad to further your career aspirations in the health care field. Designed with you in mind, all programs can be completed in less than a year and yield promising employment opportunities and high-earning salaries.
"I worked in retail since I was 16, and I wanted a change of direction. I was living paycheck to paycheck and wanted something that would secure me for my future. With the hospital, it worked out for me. COM really prepared me. The instructors were fantastic! I have a very good foundation."

Misty Flagerstone, COM Pharmacy Technician Graduate
Here's a snapshot of our rewarding health care programs: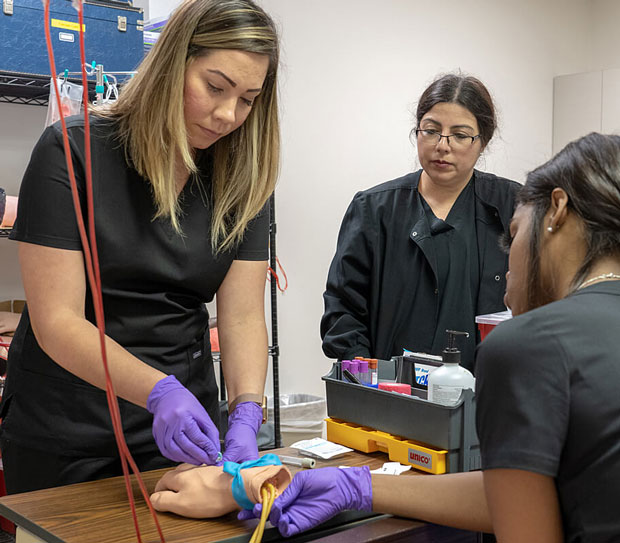 Phlebotomy
Duration: Two Semesters
Students learn types of blood collections, proper techniques and universal precautions in the clinical setting, allowing them to apply the skills and knowledge learned in the classroom.
Phlebotomy Program →
---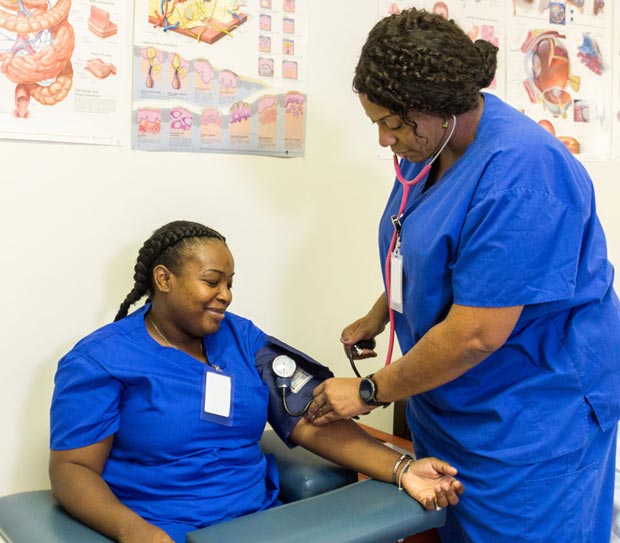 Medical Assisting
Duration: Three Semesters
Learn anatomy and physiology, human disease and pathophysiology, medical terminology, medical insurance, medical law, pharmacology and administration of medicine, clinical procedures and laboratory procedures.
Medical Assisting →
---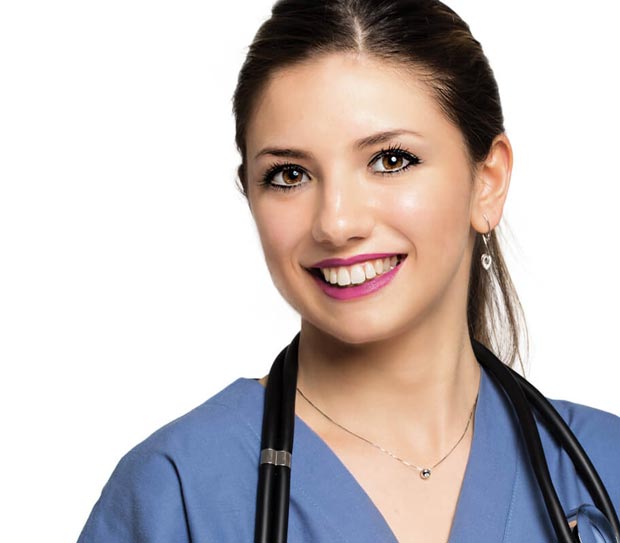 Certified Nursing Aide (CNA)
Duration: Two Months
CNAs help patients perform basic daily tasks under a nurse's supervision. They are active and may need to help lift or move patients. Attention to safety, compassion, communication and critical-thinking skills are essential because patients depend on your care.
Certified Nurse Aide →
---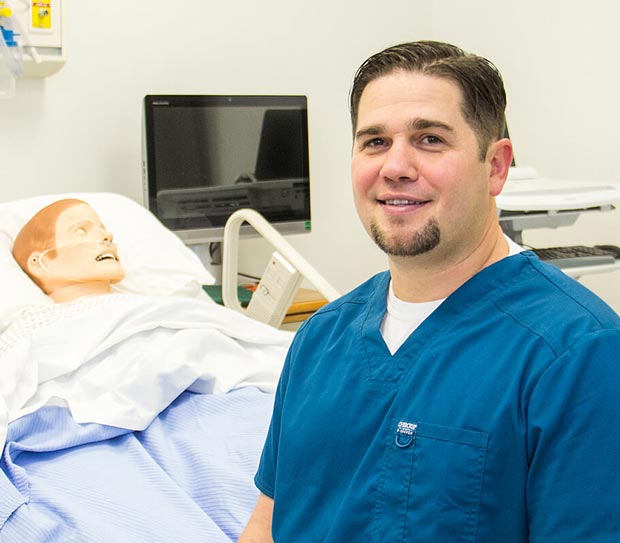 EKG Technician
Duration: Three Months
Students learn about the heart and the implications of decreased cardiac output. Students apply the skills learned in the classroom in their clinical experience.
EKG Technician →
---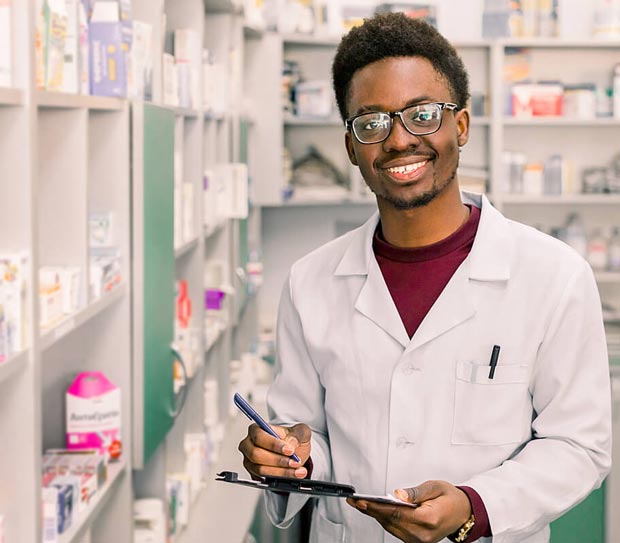 Pharmacy Technician
Duration: Two Semesters
Take part in hands-on classes learning how to measure, label, mix and dispense prescription medications while working under licensed pharmacists.
Pharmacy Technician →
---
Like what you see? Learn more about these and other programs at www.com.edu/backtowork.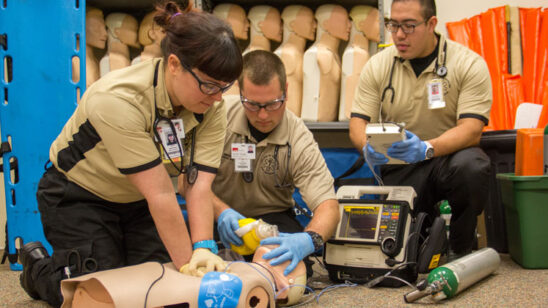 Previous Post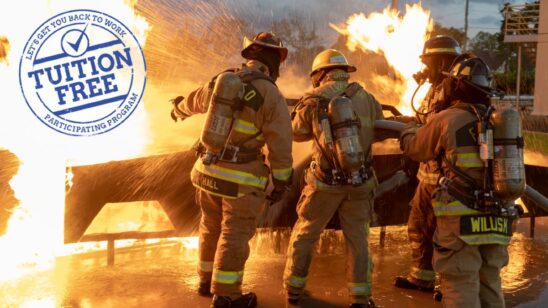 Next Post