Doyle Family Spotlight
It's often said that it is better to give than to receive, and nowhere do those words ring truer than with Charles T. "Chuck" and Mary Ellen Doyle. Through their time, talents and lifetime of contributions, the couple's work spotlights an unwavering commitment to improving the community around them through civic service, leadership and volunteering. This work continues to leave an undeniable impact on education, government and the College of the Mainland community.
Chuck and Mary Ellen's work spans almost six decades. Since settling their family in Texas City in 1960, the pair have devoted their lives to the banking business, raising their five children and helping others in the community.
Chuck, who has served in a variety of leadership roles, including mayor of Texas City from 1990-2000, currently serves as chairman of the board of Texas First Bank as well as chairman of Texas Independent Bancshares Inc. A staunch supporter of education, Mary Ellen has worked diligently throughout the years to enrich the lives of young people through her work with Texas City Independent School District's educational foundation and such initiatives as the Mainland Youth at Risk project.
And while their work is expansive, their continued focus on education is truly unmatched. The couple's recent donation to College of the Mainland in the amount of $1 million underlines their ongoing commitment to advancing the College's mission for student success.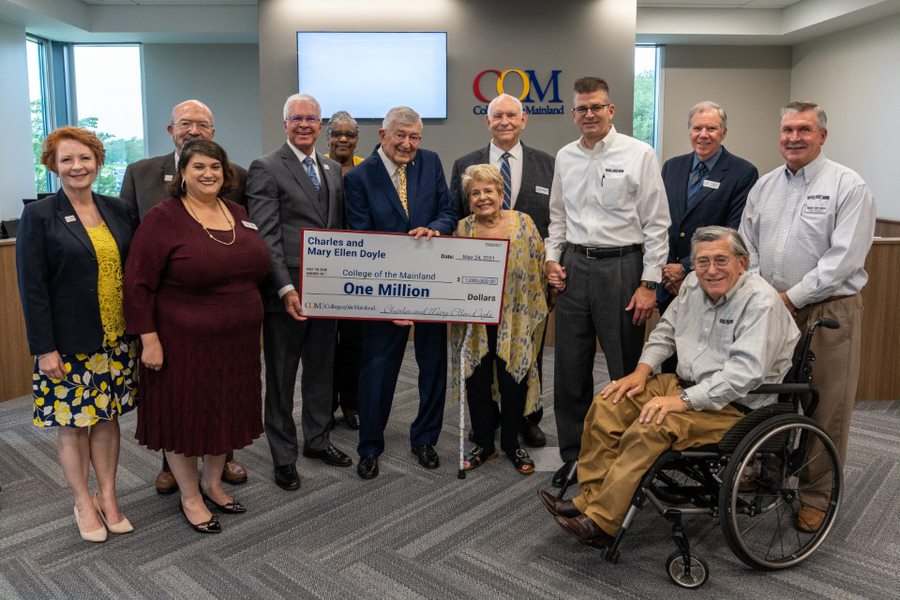 "We're proud to be a part of playing the role with College of the Mainland to help our young people achieve success in life," Chuck said.
For the Doyles, their connection with the College is a very personal one. As Mary Ellen explains, COM holds a special place in their hearts that runs generations deep for the family.
"College of the Mainland has been a special place to us, and it has been since it was built," said Mary Ellen. "Our children have come here. Our grandchildren have come here. And it has been a tremendous resource for all of us."
And like their parents, the Doyle children all work passionately to follow in their parents' footsteps of service. Through their work in education, banking, government, and community and civic leadership, Matthew, David, Denise, Patrick and Christopher have dedicated significant time, energy and resources to leave a lasting imprint on the lives of those around them.
Together, the family looks forward to continuing to inspire future generations of scholars to strive to become lifelong learners and leaders.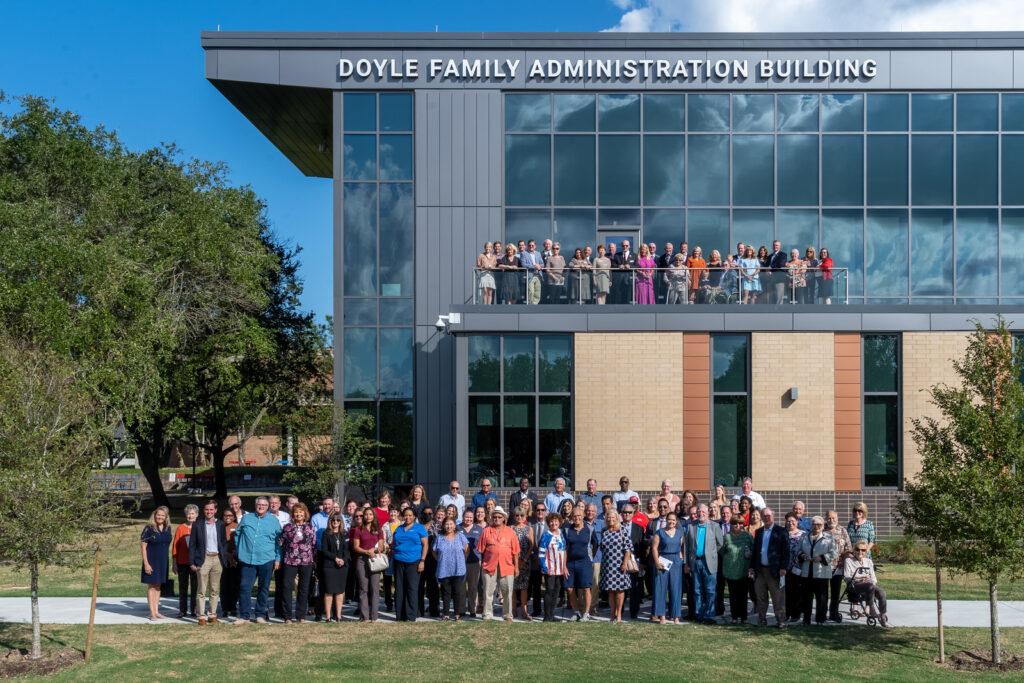 Next Post