This fall there will be seats open for students who want to embark on a well-paid, highly sought-after career in engineering. That's when College of the Mainland will launch two brand new Associate of Science degrees in both mechanical and chemical engineering.
Students in the program will build a foundational knowledge of engineering principles and explore concepts through labs, hands-on class activities and extracurricular opportunities. The 60-credit hour degree program, which will be taught over the course of four semesters, will allow students to gain marketable skills in empirical and quantitative analysis, critical thinking, communication, and teamwork while completing their coursework and laboratory requirements. Upon completion, the program will prepare students to seamlessly transfer to a four-year institution to complete an engineering bachelor's degree.
Associate of Science in Mechanical Engineering courses include:
Engineering Graphics I
Programming for Engineers
Engineering Mechanics – Statics
Mechanics II
Associate of Science in Chemical Engineering courses include:
General Chemistry I and II
University Physics I and II
Elementary Chemical Engineering
Programming for Engineers
While developing the new engineering coursework, instructional leaders worked closely to create a solid foundation that ensures the college is designing a meaningful curriculum while still providing latitude for faculty to develop the program and provide the best possible learning environment. To this end, COM will utilize existing chemistry faculty while bringing in one new faculty member for mechanical engineering classes. Additionally, COM is looking to maximize the program's potential by hiring a STEM success coach to help provide additional supports to its Hispanic student population and place students in internships along the Gulf Coast region and beyond.
A Shift Toward Innovation
Housed in the new Science, Technology, Engineering, Arts and Math (STEAM) building, the enhanced instructional environment will support a new, more innovative learning experience for engineering students as learning spaces will be set up to house several disciplines from chemistry to biology, with lab spaces designed to accommodate lectures and student areas that work as idea incubators for impromptu learning.
"We're going to establish a new paradigm that allows for more interdisciplinary interactions between students and faculty," says Dr. Rocky Barney, Dean of Instruction at COM. "The space will provide a chance for hallway conversations between faculty that cultivate ideas. With this new building, COM is ripe for providing students opportunities for undergraduate research."
It's an innovative instructional approach at COM, a move meant to foster more research and prepare the workforce in the region's thriving oil and gas sector. Interdisciplinary learning that combines two or more fields of study has been shown to teach students how to consider a problem from multiple perspectives, increase critical thinking and encourage unique research opportunities. All of this is critical in today's job market as it provides students an edge-up in fields that saw slow-downs because of the pandemic and a recent shift toward innovation.
Engineer your own destiny! →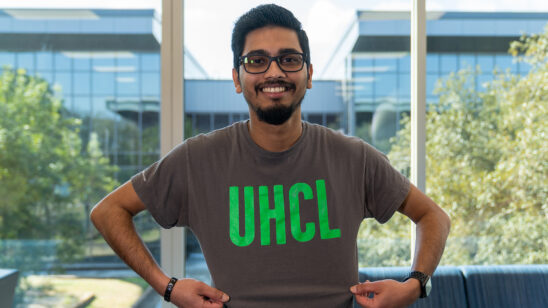 Previous Post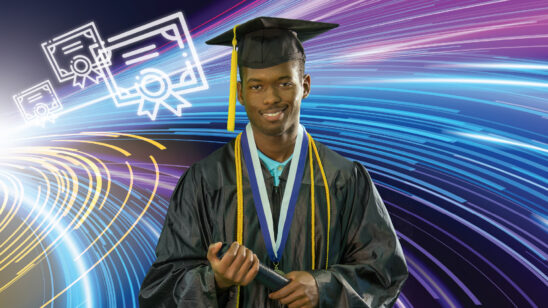 Next Post